Our Mission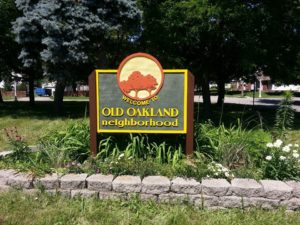 The purpose of the Old Oakland Neighborhood Association (OONA) is:
Work cooperatively to improve the Old Oakland Neighborhood with regard to appearance, safety, health, and general welfare for all neighborhood residents,
Improve communication, sharing of information interaction between the OONA members, other neighborhood groups, businesses, and governmental bodies, especially as it concerns the interest of the Old Oakland Neighborhood.
Make the Old Oakland Neighborhood and our community at large a better place to live by initiating and/or supporting activities beneficial to all residents, regardless of sex, age, race, religion, or social or economic status, maintain and work to improve the great neighborhood image that we all believe we have (including maintenance of neighborhood watch activities).
Current Board Members
*Current terms run until January 2022
Peter Fowler, President
Caitlin Cornell, Vice President
James "Woody" Woodfork, Treasurer
Ashley Crosser, Secretary
Erik Maillard, Parks and Recreation Liaison
Sam Durrant, Member-At-Large
Lisa Barcy, Member-At-Large
2020 Meeting Minutes
Coming soon.
2019 Meeting Minutes
Seeking new neighbors to join!
We currently seeking neighbors to join our board.  Please email Peter at fowlerpe@msu.edu if you're interested!