Event Calendar 2021
Westside & Old Oakland Neighborhood Garage Sale
Facebook Event Here!
June 12th – 9AM – 6PM
Letts Community Center
Join us for our annual neighborhood garage sale in collaboration with Westside Neighborhood! Maps will be available at Letts Community Center and at the Little Library on the corner of Durant and Hyland listing all the participating neighbors.

Ice Cream Social + Meet the Candidates
Facebook Event Here!
July 21st – 6PM
Westside Park
Come out to meet your neighbors and enjoy some yummy ice cream provided by the OONA Board.Please bring your favorite topping to share!We will be inviting local candidates to come join us, and get to know our Old Oakland neighbors.All are welcome!
Old Oakland Bat Walk
Facebook Event Here!
August 7th – 8:45 PM
Dunnebacke Park
Join the Bat Association of MSU for a guided tour of Ingham counties 6 native bat species. After a short intro, we will be using echo meters to listen to and identify bats foraging around our neighborhood park. We will have echo meters available for both iphone and android, so downoload the Echo Meter app by Wildlife Accoustics before the event and you'll be able to save some echo recordings onto your phone. This event is weather dependent and may be delayed or cancelled if there's rain. Hope to see you all there!
Movie Night in the Park
Facebook Event Here!
September 10th – 8 PM
Dunnebacke Park
Join Old Oakland Neighborhood Association for a free all ages movie night (Movie Selection TBD) at Dunnebacke Park. Bring chairs, blankets and your favorite snacks. Some light refreshments will be provided. We look forward to seeing you all there!
Events in previous years are outlined below, but we are always looking for new ideas! Join us!
Spring Clean-up
Each spring, we organize a neighborhood clean-up.
Child Friendly Events
Each year, Old Oakland plans a Halloween Party and Neighborhood Night Out (an event sponsored and attended by law enforcement (https://natw.org).
Civic Engagement
At the heart of everything we do is civic engagement. Each summer, we hold an ice cream social with local officials and election officers.
Save the Date!
Saturday, October 31 from 11 am – 12:30 || Neighborhood Halloween Party
Tuesday, December 8th || 7 pm || Annual Meeting
Past Events
Saturday, April 20 – Community Garden Work Day
Monday, April 22 – Neighborhood Watch Discussion & Board Meeting
Saturday, May 4 – Community Garden Work Day
Sunday, May 5 – Neighborhood Clean-up
Saturday, May 18 – Neighborhoods in Bloom
Tuesday, June 18 – Ice Cream Social + Community Discussion
June 22 – Old Oakland / Westside Neighborhood Garage Sale
Tuesday, June 18 – Ice Cream Social
Tuesday, August 6 – Neighborhood Night Out
Saturday, October 26 – Halloween Party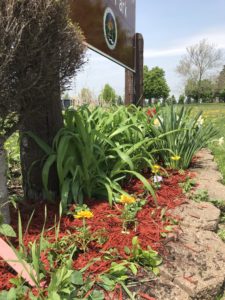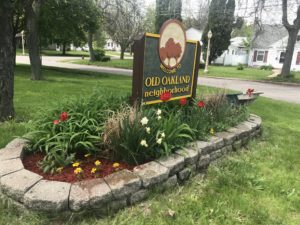 Join in on the fun!
Interested in volunteering for events? We are always looking neighbors to help enhance our events. Contact Us!