Besides our normal board meetings, we also hold a number of regular events. The 2021 event calendar is coming soon! It will be finalized at our next board meeting 5/11/2021 at 6PM at the Pavilion! Wear a mask and social distance!
Events in previous years are outlined below, but we are always looking for new ideas! Join us!
Spring Clean-up
Each spring, we organize a neighborhood clean-up.
Child Friendly Events
Each year, Old Oakland plans a Halloween Party and Neighborhood Night Out (an event sponsored and attended by law enforcement (https://natw.org).
Civic Engagement
At the heart of everything we do is civic engagement. Each summer, we hold an ice cream social with local officials and election officers.
Save the Date!
Saturday, October 31 from 11 am – 12:30 || Neighborhood Halloween Party
Tuesday, December 8th || 7 pm || Annual Meeting
Past Events
Saturday, April 20 – Community Garden Work Day
Monday, April 22 – Neighborhood Watch Discussion & Board Meeting
Saturday, May 4 – Community Garden Work Day
Sunday, May 5 – Neighborhood Clean-up
Saturday, May 18 – Neighborhoods in Bloom
Tuesday, June 18 – Ice Cream Social + Community Discussion
June 22 – Old Oakland / Westside Neighborhood Garage Sale
Tuesday, June 18 – Ice Cream Social
Tuesday, August 6 – Neighborhood Night Out
Saturday, October 26 – Halloween Party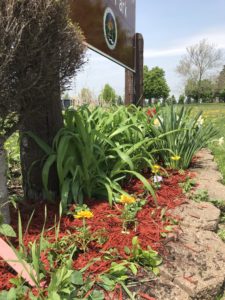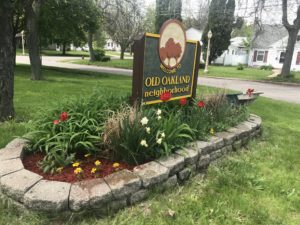 Join in on the fun!
Interested in volunteering for events? We are always looking neighbors to help enhance our events. Contact Us!